For all potential clients, but especially residential clients, the following is a description of how the process generally works from our initial meeting to project close-out. Because every project is different, some of these steps may not be required. But this will give you a overview of how I work and the steps you can anticipate.
Initial Meeting and Programming:
Our first meeting (which is free), allows us to review the potential project and your expectations. We will talk about the existing building, the property, your project hopes and expectations, zoning restrictions, building code issues, potential budget and schedule. From that meeting I will prepare a detailed proposal for architectural services which will outline the services I will provide, their cost and schedule.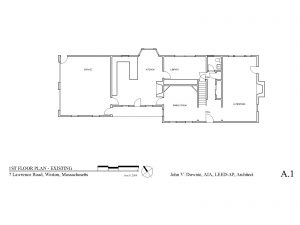 Existing Conditions Survey:
Often the first task is to document the existing building conditions. I will measure and photograph the building and then prepare CAD drawings in plan and exterior elevation. I often will create a graphic form model, which is a computer-generated 3D view of the building that we can use to see the building and the changes we propose. The drawings and model will be used for the next step: the design.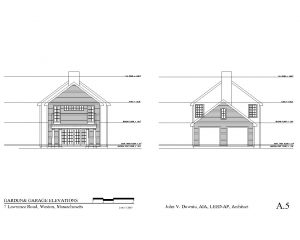 Design:
Once I have become familiar with the building through the measuring and documenting of the building and its surroundings, I will then start the design process. Often I will explore several layouts that meet the project goals. These conceptual designs will be accompanied by a written description of each schemes strengths and weaknesses in relation to the program goals, budget, schedule, zoning and building code issues. I will present plans, elevations and models of each scheme during a meeting in which we will review the schemes in detail. Once a scheme is selected, we can then move into Construction Drawings.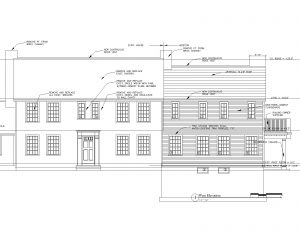 Construction Drawings and Construction:
The design is the important first step in getting the project built. The construction drawings are the documents we use to get the building permit and a firm construction budget, then ultimately, they are used by a contractor to build the project. It is vitally important that the drawings and written description of the project be accurate and comprehensive. The contractor needs to see everything we are changing or adding, how it connects with the existing, and how the whole will look and feel once it's done. I will typically be involved through the construction in order to review the work and advise the client and contractor throughout the process.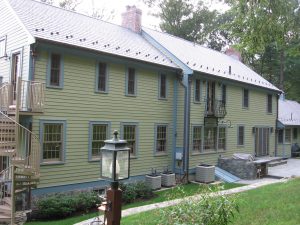 The Results:
At the end of the process, you get to enjoy the fruits of our combined labor. If it's your home, welcome.
The Boston Society of Architects has some very good information about working with an architect. The link to the Homeowner's Project Handbook is: http://www.homeownersprojecthandbook.com/